Mastercard and STC Pay join hands to facilitate global payments in Saudi Arabia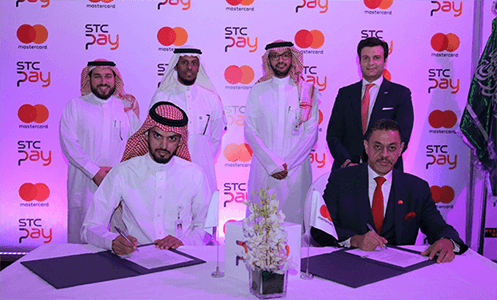 Mastercard, a leading technology company in the global payments industry, and STC Pay, a subsidiary of Saudi Telecom Company (STC), Saudi Arabia's largest Telco, have signed an agreement to facilitate global payments in the Kingdom by offering fast and convenient money transfer services to individuals and bank account holders.
The agreement was signed by Khalid Elgibali, Division President, Middle East and North Africa, Mastercard and Ahmed Alanazi, Vice President of Business, STC Pay, in the presence of a number of executives from both companies.
Saleh Mosaibah, CEO of STC Pay, said, "The agreement brings a new level of convenience for STC Pay customers who will now have easy access to a free digital wallet offering all the tools and features they need to make fast, easy and secure payments. It will also allow them to instantly send and receive money from people whose details are stored in their wallets."
Khalid Elgibali, Division President, Middle East and North Africa at Mastercard, commented: "Our partnership with STC Pay will enable consumers to benefit from safe, secure and advanced digital financial services, allowing them to seamlessly make payments at physical and digital outlets. This collaboration is firmly aligned with our broader strategy to support the growth of a dynamic cashless ecosystem in the Kingdom."
Elgibali also applauded the Kingdom's efforts in playing a key role in the development of a robust payments sector, which is a result of the government's strategic investments in the digital and regulatory infrastructure. Reiterating Mastercard's commitment to the Kingdom, Elgibali noted that Mastercard remains dedicated to achieving its vision of a 'World Beyond Cash' in Saudi Arabia by accelerating the adoption of digital payments, while aligning its strategy with the digital economy aspirations of the Saudi Vision 2030.
Ahmed Alanazi pointed out that, "In line with Saudi Arabia's growth, prosperity and vision to develop and diversify digital services, STC Pay is enabling new digital experiences for all."