Transfer via mobile number \ request money
Send and receive and request money with family & friends from your contacts!
Need to transfer money to a friend or a family member? Or is someone sending you funds?
Either way, with few simple steps on stc pay you can transfer money from one wallet to another easily and safely. If you don't know if someone on your contacts list has an stc pay account, you can simply click on "Your stc pay Contacts". And if they don't, you can send them an invitation to join the digital transformation and make their lives easier.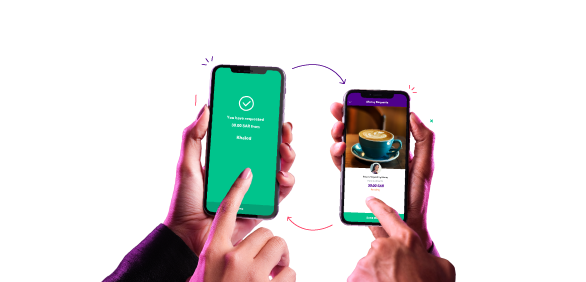 Transfer\Request money
This service will enable you not only to transfer money to any stc pay wallet but also to request money from anyone at a tap of a button. Vice versa, any stc pay user, can also request money from you and you can either approve it or reject it.
With this service you will:
– share the happy moments of your loved ones and send them gifts on their birthdays, marriages…ect..
– help your friends when they need money ASAP because a friend in need is a friend indeed.
– ask your helpful friends to send you money.