20% off on everything from Cookies N' Cream for our customers!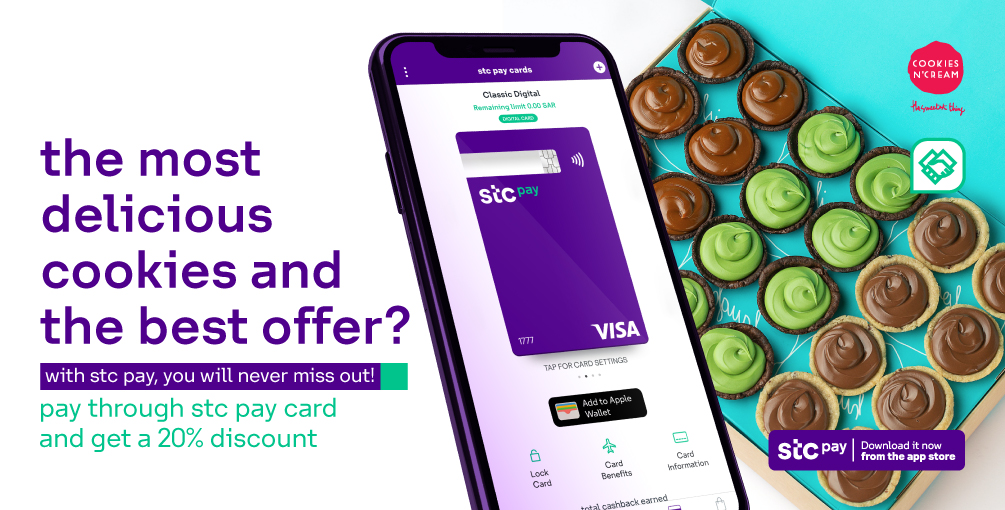 Cookies N' Cream = an edible art!
We're treating you with a fantastic offer from Cookies N' Cream; 20% on all of their delicious products, e.g., cookies, brownies, coffee…etc.
All you have to do is paying with stc pay and enjoy your desserts with saving 20%!
Bon appétit!
Terms & conditions:
20% discount on all menu applied in all Cookies N' Cream branches
Selected benefits and offers are subject to change from time to time, terms & conditions apply.
Discount can't be used in other delivery apps.